Club Executives & Directors
Birthdays & Anniversaries
Jim Poage

December 2

Stewart Clark

December 2

Felicia James

December 6

Carter Casteel

December 10

Dirk Davidek

December 14

Chris Humphries

December 16

Rick Reed

December 20

David Maltby

December 23

J.Boyd Vaughan

December 30
Helgard Suhr-Hollis

December 1, 1992

29 years

Burt Wellmann

December 4, 2019

2 years

H. Stone Williams

December 4, 2008

13 years

Russel Gribble

December 5, 2012

9 years

Gretchen Pruett

December 9, 2009

12 years

Nate Raschke

December 10, 2013

8 years

Ian Perez

December 12, 2012

9 years

Christian Laijas

December 13, 2017

4 years

Ky Slone

December 13, 2017

4 years

Patrick Kenney

December 27, 2018

3 years
Spark Plug newsletters in Adobe™ .PDF format. Adobe™ Acrobat Reader DC must be installed on your computer to download and view these files.
Download
.
December 2020
January 2021
01-06-2021
February 2021
March 2021
April 2021
May 2021
June 2021
July 2021
August 2021
September 2021
October 2021
November 2021
December 2021
Felicia James
Rotary is about people that want to help other people, people in their communities, people around the world, people different from us, people like us.

Through Rotary, we can fight disease, provide clean water and food to the hungry, promote peace and friendship.

Rotary Club of New Braunfels is a well-oiled machine, built and fired by extraordinarily talented, accomplished and compassionate members over the last years. Our members are hard-working, dedicated and respectful of each other. Rotary Club oof New Braunfels has a rich history of community service and leadership and is highly regarded in our community and around the world. Our club's future is bright and I know I speak for all of you when I say, I look forward to continuing this great legacy of service to our fellow man.

–Felicia
Gretchen is a public librarian, and to her, that is so much more than just getting books for people. She supports literacy in all of its forms - technical, physical, social literacy to name a few. Gretchen advocates that librarians help level the playing field for our citizens - making sure that everyone has the opportunity to learn, grow and live their best lives. Gretchen was originally a CPA, but discovered that her passion was for teaching and learning. A former boss of hers told her that the best way to learn about and become part of a community was to join the Rotary Club. She wants to give a huge shoutout to Don Miller for sponsoring her in 2009. When asked about her favorite memory as a Rotarian, she said the day she was sworn in and the first time she was allowed to cook a kartoffelpuffer. In her free time, you can find Gretchen reading, knitting or gardening. If she could have one meal for the rest of her life, it would be chicken piccata. If you took Gretchen to Happy Hour, she would order a frozen margarita, "the perfect Texas beverage" in her words, not a White Claw.
Member Spotlight interviews are conducted and written by Becca Brown.
Rotary Club of New Braunfels
Service Above Self
We meet In Person
Wednesdays at 12:00 PM
Columbus Hall
111 West Landa Street
New Braunfels, TX 78130
United States of America

OBJECT OF ROTARY
The Object of Rotary is to encourage and foster the ideal of service as a basis of worthy enterprise and, in particular, to encourage and foster:
The development of acquaintance as an opportunity for service;




High ethical standards in business and professions; the recognition of the worthiness of all useful occupations; and the dignifying of each Rotarian's occupation as an opportunity to serve society;




The application of the ideal of service in each Rotarian's personal, business, and community life;




The advancement of international understanding, goodwill, and peace through a world fellowship of business and professional persons united in the ideal of service.
Rotary Club of New Braunfels
P.O. Box 310587
New Braunfels, TX 78131 USA
Club Membership
Rotary is the oldest and most prestigious service club in the world. Its ranks include executives, managers, professionals - people who make decisions and influence policy.
Application is a fillable PDF form that can be filled out and signed electronically.
Check out Rotary.org's modern, new look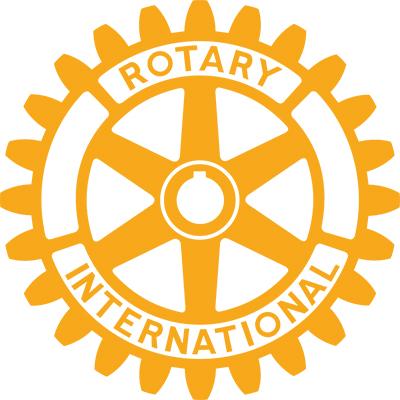 Check out Rotary.org's modern, new lookRotary.org, our public-facing website, has a fresh, contemporary look that clearly answers the often-asked question: "What is Rotary?" It's the first step in a two-part update to our entire website: first Rotary.org, and
RI President Shekhar Mehta urges countries at COP26 to protect mangroves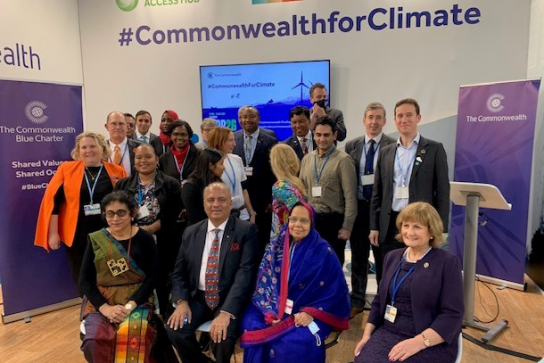 Rotary International President Shekhar Mehta joined the Rotary delegation to the 26th United Nations climate conference in Glasgow, Scotland, on 10 November to explore ways Rotary can work on environmental challenges.
Rotary Youth Exchange: Your passport to adventure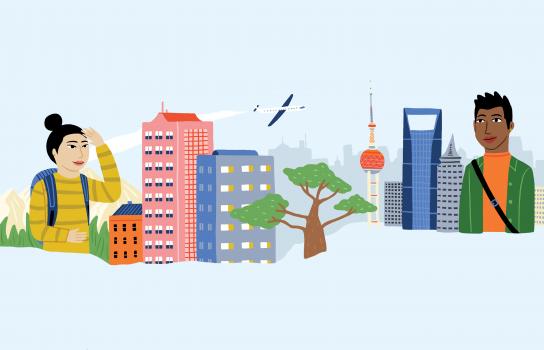 Youth Exchange students often say their experience abroad was the best time of their lives. Being part of the program can be life-changing for Rotary members as well