2022-2023 Officers and Directors
Birthdays & Anniversaries
Jimmy Heinbaugh

January 1

Norma Castilla-Blackwell

January 1

Sonya Vickery

January 3

Horacio Lucero

January 11

Tim Blazi

January 14

Fred Willard

January 17

Travis Taylor

January 19

Doreen Fisher

January 21

Michael Meek

January 22

Lorin Gregory

January 23

Tyler Compton

January 25

Jason Chesser

January 30

John Rucker

January 30

Doug Schroeder

January 31
Marcie Griffin

January 4, 2017

6 years

Craig Wilson

January 5, 2022

1 year

Donald Bedford

January 11, 1978

45 years

Daniel Gallagher

January 12, 2022

1 year

Usiosefe Aimiuwu

January 13, 2021

2 years

Huntor Borland

January 14, 2009

14 years

Bruce Howard

January 17, 2018

5 years

Lou Ann Wallis

January 17, 2018

5 years

Sharon Staats

January 17, 2007

16 years

Richard Robbins

January 18, 2017

6 years

Travis Taylor

January 18, 2012

11 years

John Howe

January 21, 2015

8 years

Neice Bell

January 30, 2019

4 years
Spark Plug newsletters are distributed as .PDF documents. Adobe™ Acrobat Reader DC must be installed on your computer to download and view these files.
Download
.
Chris Humphries
The Rotary Club of New Braunfels is a group of professional men and women who are dedicated to "Service Above Self". This talented group of people work hard to give back to their community, through community service projects, charitable contributions, scholarships, Rotary Foundation, and many other programs. Rotary is an international club that has like-minded professionals providing services to others in need. It is important for our club and many others to continue to change the world for better. As President, I am excited to work alongside these Rotarians to achieve our goals for 2022 and 2023. We will continue to live by our Four Way Test:
Of the things we think, say, or do
Is it the TRUTH?
Is it FAIR to all concerned?
Will it build GOODWILL and BETTER FRIENDSHIPS?
Will it be BENEFICIAL to all concerned?
We meet every Wednesday from 12:00PM to 1:00PM at Columbus Club Hall on Landa St.
Charitable Contributions 2022-2023
Communities in School of South Central Texas – $3,000
Spell Africa International – $1,000
UDOSA World-Wide 2002 – $1,250
New Braunfels 24 Hour Club – $6,400
International Vision Project Rotary Club of Zacoalco – $6,000
Children's Advocacy Center of Comal County – $1,000
STEPS – $2,000
RecoveryWerks – $4,000
Food For Kids Student Chapter – $2,500
International Partnership Ukraine Grant – $1,000
Brauntex Performing Arts Theatre – $6,500
If your non-profit or charitable organization is interested in applying for a Rotary Charitable Contributions Grant,
click here
.
Morrigan Land
Morrigan Land was born and raised in New Braunfels, Texas. Her parents are Gordan Land and Cheryl Casteel Boldt. She attended New Braunfels high school where she played on the volleyball team and went to the state playoffs for volleyball. Morgan graduated early from Texas A&M University with honors. She then went to Washington, D.C. to work on Capitol Hill.
After realizing D.C. just wasn't Texas, she came home to pursue a legal career at St. Mary's University School of Law in San Antonio, Texas. Her grandmother, Carter Casteel, an accomplished politician and attorney, who inspired her to pursue a law degree.
During her time at St. Mary's, Morgan was inducted into the Phi Delta Phi Legal Honor Society, selected for induction into the National Order of Barristers for demonstrating exceptional oral and written advocacy skills, awarded the Dean's Academic Excellence Scholarship, served as the Vice President of the Student Bar Association, and led the National Trial Team as Co-Captain. Morrigan earned her Doctorate of Jurisprudence from St. Mary's University School of Law, graduating with honors. Since graduating, Morrigan has been admitted to practice in three federal courts and now currently works at the family law firm, Casteel & Casteel P.L.L.C.
Outside of the office, Morgan enjoys spending time with friends and family, playing volleyball, and relaxing at local breweries. She is guided by her philosophy to love God and love others through service by volunteering her time to local organizations, her favorite being Rotary. Since becoming a Rotarian in 2022 (thanks to Joe Castilleja) Morrigan has fulfilled her dreams of learning how to cook (Potato Pancakes and sausage) at the Wurstfest Booth. Morrigan currently serves on the Hill Country Craft Beer Festival Committee. Morrigan looks forward to acquiring the tenure of Fred and Cathy and getting even more involved in Rotary.
Rotary Club of New Braunfels
Service Above Self
We meet In Person
Wednesdays at 12:00 PM
Columbus Hall
111 West Landa Street
New Braunfels, TX 78130
United States of America

OBJECT OF ROTARY
The Object of Rotary is to encourage and foster the ideal of service as a basis of worthy enterprise and, in particular, to encourage and foster:
The development of acquaintance as an opportunity for service;




High ethical standards in business and professions; the recognition of the worthiness of all useful occupations; and the dignifying of each Rotarian's occupation as an opportunity to serve society;




The application of the ideal of service in each Rotarian's personal, business, and community life;




The advancement of international understanding, goodwill, and peace through a world fellowship of business and professional persons united in the ideal of service.
Rotary Club of New Braunfels
P.O. Box 310587
New Braunfels, TX 78131 USA
Club Membership
Rotary is the oldest and most prestigious service club in the world. Its ranks include executives, managers, professionals - people who make decisions and influence policy.
Application is a fillable PDF form that can be filled out and signed electronically.
---
Charitable Contributions
Charitable contributions are
available year round to local non-profit organizations that meet our qualifications for giving.
This application is a Jotform that can be saved and returned to at any time.
It is not required to have a Jotform account to use this form, but it is recommended.
DO NOT USE AN iOS DEVICE
such as iPhone or iPad
to fill out this form .
Remembering Jewish Salonica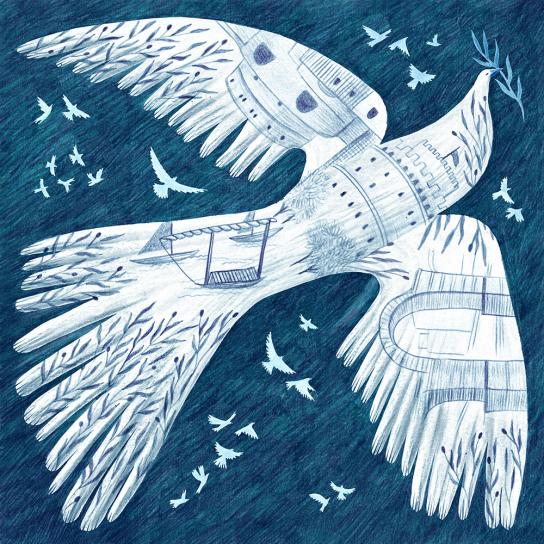 Albert Bourla's story of how his parents survived the Holocaust provides a vivid picture of the Jewish experience in Thessaloniki. His story has important lessons today for all of us in our very troubled world.
Second woman nominated as Rotary International president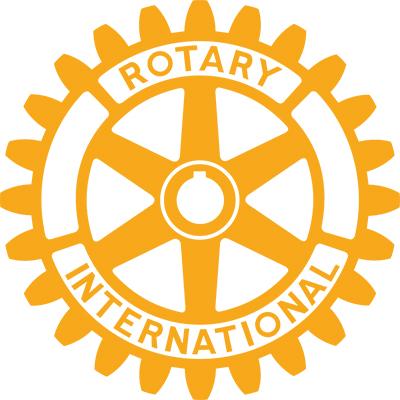 Second woman nominated as Rotary International presidentEVANSTON, Ill. (January 24, 2023) — Stephanie Urchick, member of the Rotary Club of McMurray, PA, USA, will become the second woman to take office as president of
Leveraging expertise: Shelterbox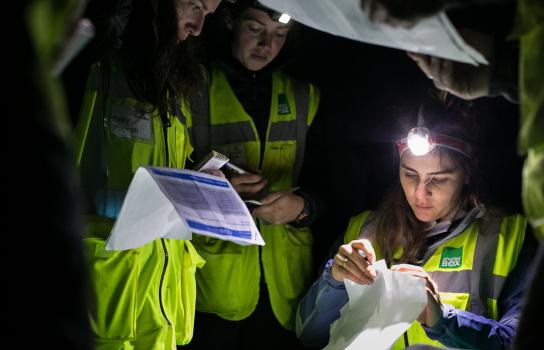 ShelterBox: A desire to help, a global relief partner, opportunities to respond after disastersShelterBox, an internationally known disaster relief organization and one of Rotary's key partners, originated as a Rotary club